Occupational Therapy at Home
If you or your loved one have lost abilities recently or are struggling to maintain daily living skills, occupational therapy at home may help. Don't let the name confuse you – occupational therapy isn't necessarily about work (although it can be). Let's talk about what occupational therapy is, what the benefits are, if Medicare pays for it, how to find the right occupational therapist for you, and more.
What Is Occupational Therapy Care at Home?
Occupational therapy teaches you how to adapt to pain or an illness, injury, or disability that makes it difficult to take care of yourself [1]. Rather than going into an office for an appointment, an occupational therapist can come to your home to help you with occupational therapy where you can get the most benefit from it.
What Types of Services Are Included With Occupational Therapy at Home?
Some of the things an occupational therapist at home may do include:
Perform an individualized evaluation to determine goals
Make recommendations for adaptive equipment and how to use it
Create a customized care plan to improve the ability to perform activities of daily living
Provide guidance to caregivers and family members
Perform regular outcomes evaluations to ensure goals are being met and adjust the plan as necessary.
Types of Occupational Therapy
Since occupational therapy can help a wide variety of people with very different issues, there are many types of occupational therapy, including [2]:
Autism
Geriatric
Pediatric
Physical rehabilitation
Mental health
Driving and community mobility
Low vision
Feeding, eating, and swallowing
Environmental modification
School systems specialty
Devoted to building impactful long term relationships that will benefit the entire family and the community we serve.
Our experienced team of care management specialists are there to ensure the highest quality of care is consistently provided.
Passion Home Health Care Solutions is a Trusted Skilled Nursing Home Care Solutions provider in the Danville, South Boston, Roanoke, Alexandria, Fairfax, Loudoun, Newport News, Richmond and Vienna Virginia surrounding areas.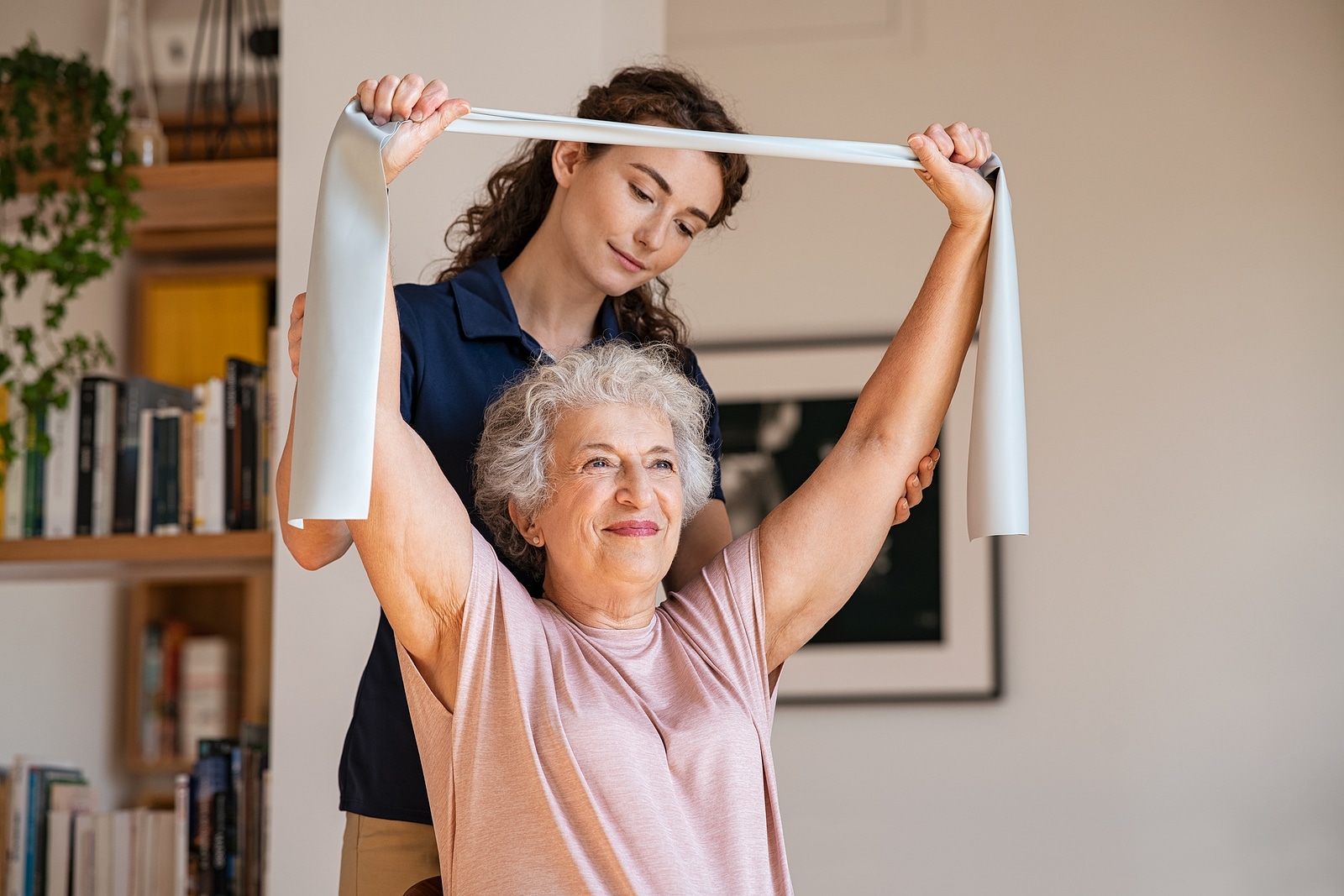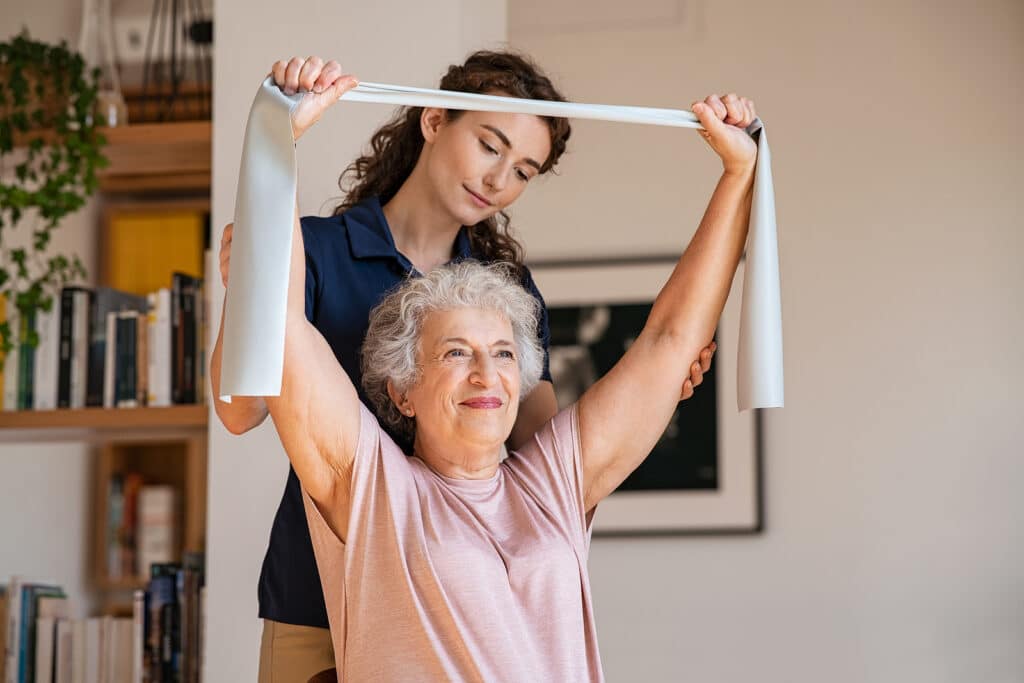 What Are the Benefits of Occupational Therapy at Home?
Occupational therapists help you come up with a therapy plan and set goals made for your needs, limits, or disability. They can train you to improve your motor skill or hand-eye coordination, adapt your movements, or perform tasks in new ways.
Does Medicare Pay for Occupational Therapy at Home?
Yes, Medicare helps pay for medically necessary outpatient occupational therapy if your doctor certifies you need it [3]. You pay 20% of the Medicare-Approved Amount and the Part B deductible applies.
What Does an Occupational Therapist Do?
Some of the amazing benefits of occupational therapy you or your loved one may experience include:
Reduced stress
Improved self-esteem
More social interaction
Enhanced communication
Regained strength
Keeping or regaining abilities
Patient can recover at home where they are more comfortable
How Can I Tell if My Loved One Needs Occupational Therapy?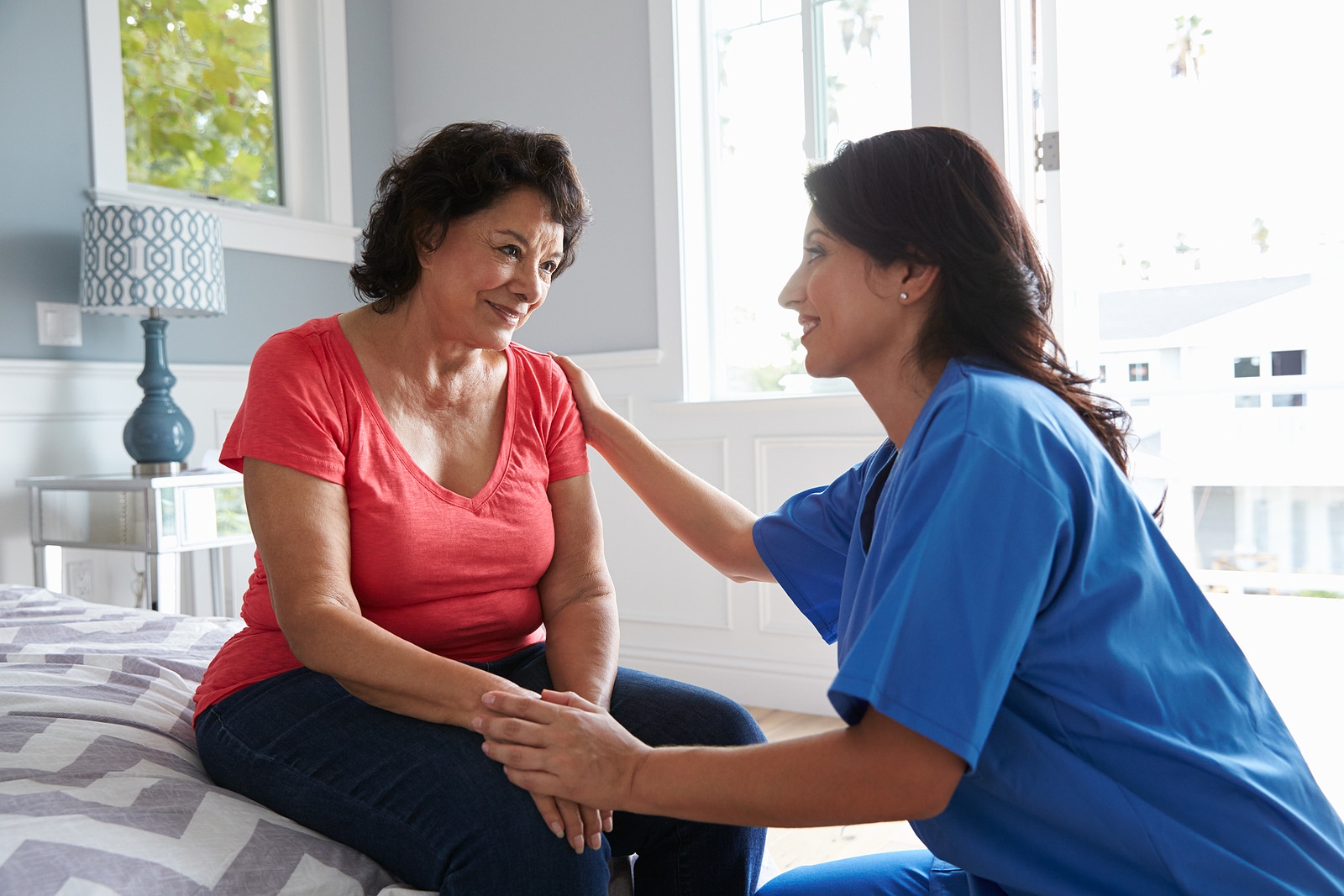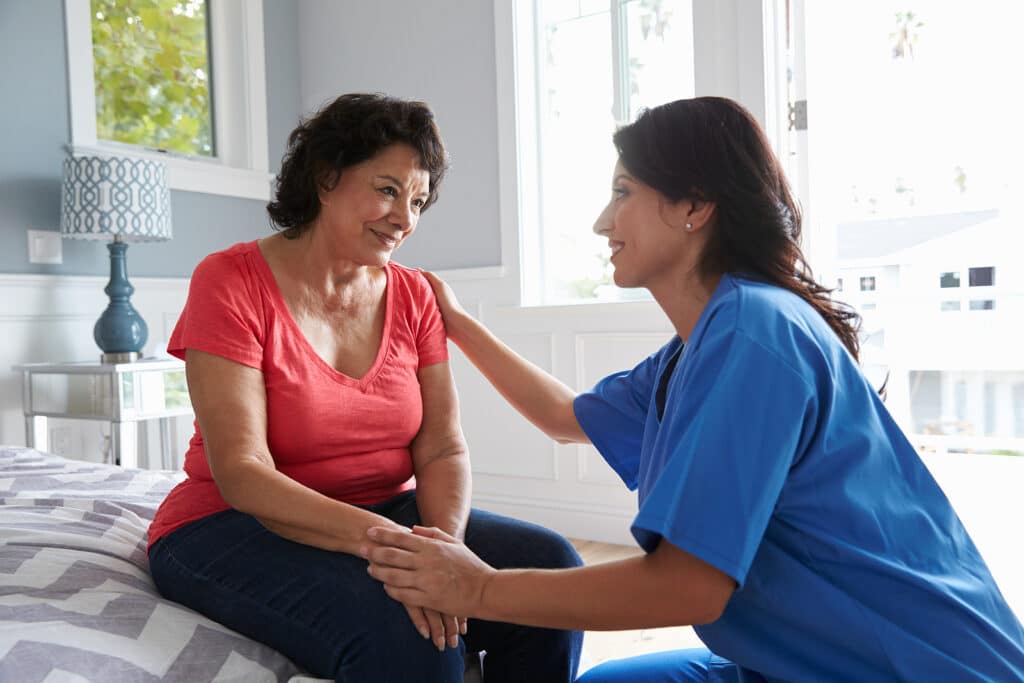 To decide whether your loved one needs occupational therapy, consider whether they would benefit from things like [4]:
Learning new ways to perform self-care tasks they have been unable to do themselves
A home safety evaluation
Improved sleep
Re-learning how to drive after a devastating injury or illness
Improved coordination
Fall prevention
Functional mobility
Other signs your loved one may need occupational therapy include:
Changed health condition
Falls or balance issues
Lack of hygiene
Memory problems
Reduced independence
What to Look for When Hiring an Occupational Therapist
Finding the best occupational therapist for your needs may seem like a daunting task. Here are some things to consider as you conduct your search [5].
Are They Accepting New Clients?
Before diving into a rabbit hole of research on specific occupational therapists, make sure the ones you are considering are currently accepting new clients. If an occupational therapist you think would be a great fit for you isn't taking new clients, ask if they can put you on a waitlist or if they can recommend another therapist.
Can They Help You With Your Needs?
Every occupational therapist will have a different specialty, experience, and training. Ask all prospective occupational therapists if they have worked with people who have similar challenges as you and what kind of treatment they offered those patients. Find out how often they will want to meet with you to accomplish your goals.
How Much Does it Cost?
Ask for a list of their services and fees, especially if you are paying out of pocket. Have them break down all their fees, including the cost of the initial assessment and follow-up visits. Ask if there are any additional costs you might encounter due to supplies or equipment that might be used during your occupational therapy at home.
How Do You Pay for Services?
Do they accept Medicare or your health insurance? Do you pay at each session, or will they send an invoice later? What payment methods do they accept?
Do You Need a Referral or Other Paperwork?
Your health insurance may require you to get a referral to an occupational therapist from your doctor. The occupational therapist may need you to sign a release form so they can get your medical information from other health professionals involved in your care. Find out if you can read and sign any paperwork before your first appointment to save time.
We can take some of the hassle out of finding the perfect occupational therapist. Contact us today to have us help you find the occupational therapist who will be an ideal fit for your needs.
What Is Occupational Therapy? WebMD, https://www.webmd.com/pain-management/occupational-rehab
William Drake, What Is Occupational Therapy? Better Help, https://www.betterhelp.com/advice/therapy/what-is-occupational-therapy-and-its-types/
Occupational Therapy, Medicare, https://www.medicare.gov/coverage/occupational-therapy
Caregiver Corner: Finding an Occupational Therapist for Your Loved One… and You! Parkinson's Foundation, https://www.parkinson.org/blog/caregiver-corner/finding-occupational-therapist
Considerations When Hiring an Occupational Therapist, College of Occupational Therapists of Ontario, https://www.coto.org/you-and-your-ot/how-to-find-an-ot/considerations-when-hiring-an-occupational-therapist
Are you ready for our personalized, compassionate, and affordable one-on-one senior skilled home care services in Vienna, VA?