Does your loved one seem to be struggling to care for themselves lately? Have you been caring for your loved one, but you need a little more help? Are you recovering from an injury and need some help around your house? Personal care at home may be the perfect option. What is personal care at home? Why is personal care important? What are the benefits of personal care at home? How can you tell if your loved one needs personal care? Here are the answers to these questions and other things you need to know about personal care at home.
What Is Personal Care at Home?
Also known as non-medical care, non-skilled care, or companion care, personal care at home helps people to age in place with assistance rather than moving into an assisted living facility or nursing home. Personal care can help with tasks such as activities of daily living, housekeeping, running errands, and more.
Why Is Personal Care Important?
Personal care is critical for a person's physical and mental health. Failing to eat properly can lead to weight loss and illness. Failing to clean the home regularly could lead to diseases. Being unable to shower or get dressed can be damaging to your mental health. When a person can no longer perform their own personal care tasks, they need somebody to help them.
While many people associate personal care with inpatient facilities, you or your loved one may be able to get personal care at home, which tends to be better physically, emotionally, and financially than moving to a retirement home or nursing facility.
What Types of Services Are Included With Personal Care at Home?
Personal care services may vary a bit from place to place, but they will generally include:
Transfers between a bed, wheelchair, toilet or commode, and other seats
Help with bathing, eating, personal hygiene, and hair care
Assistance with toileting, urinals, bedpans, or commodes
Bladder or bowel incontinence care
Positioning the patient in their wheelchair, bed, or other chairs
Emptying catheter or ostomy bags
Encouraging the patient to perform normal body movements and follow prescribed physical therapy or exercise
Devoted to building impactful long term relationships that will benefit the entire family and the community we serve.
Our experienced team of care management specialists are there to ensure the highest quality of care is consistently provided.
Passion Home Health Care Solutions is a Trusted Skilled Nursing Home Care Solutions provider in the Danville, South Boston, Roanoke, Alexandria, Fairfax, Loudoun, Newport News, Richmond and Vienna Virginia surrounding areas.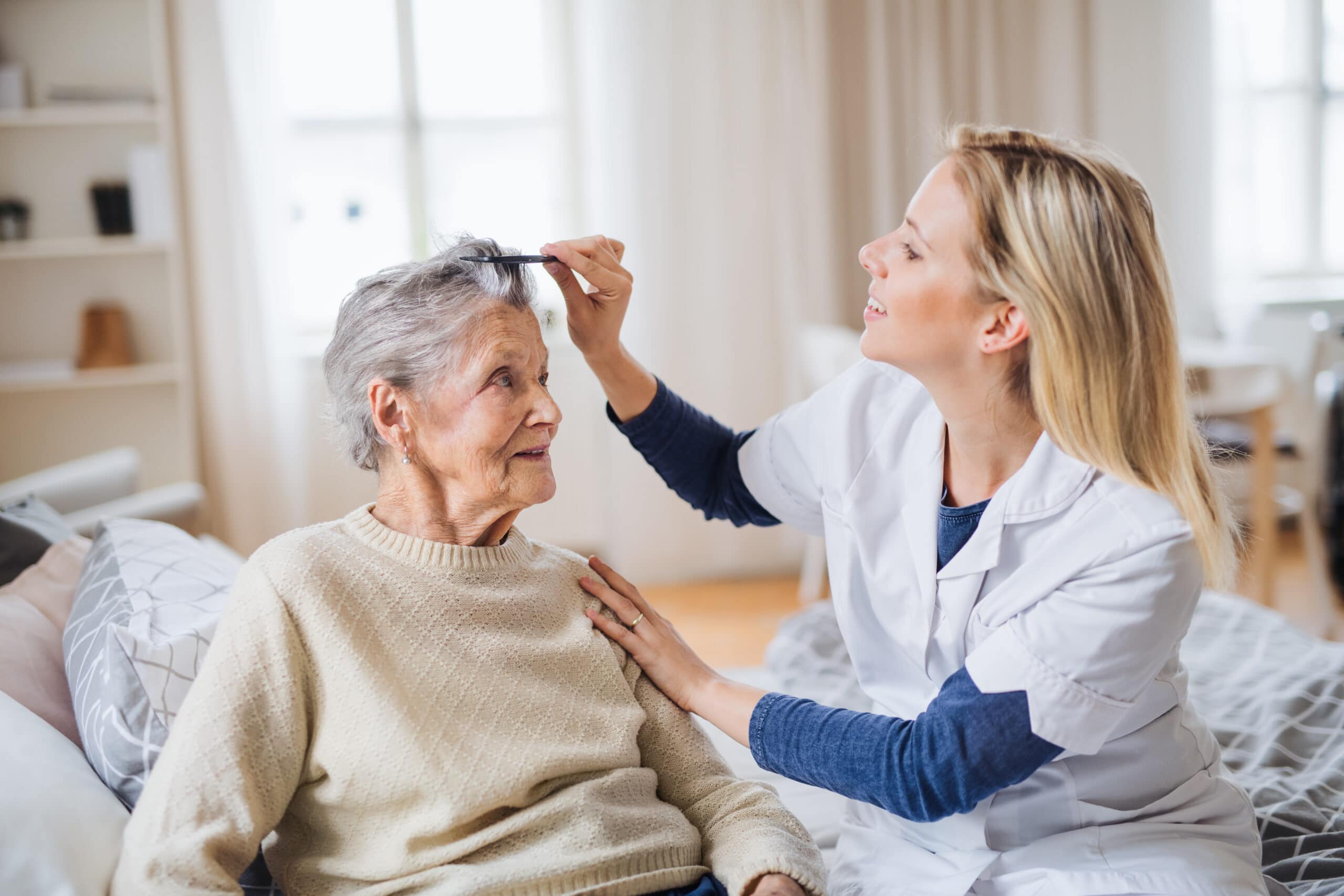 What Is the Difference Between Personal Care and Companion Care?
Companion care, while extremely important, does not provide the same assistance with activities of daily living (ADLs) that personal care provides. Companion care provides services such as light housekeeping, cooking, and talking to or playing games with the patient, while personal care provides more hands-on help.
However, don't discount the importance of companionship. 
What Are the Benefits of Personal Care at Home?
Personal care at home has many benefits, including:
Ability to age in place. Personal care is often enough to let an elderly person live comfortably and safely in their own home for years without needing to go to a nursing home or assisted living facility.
Enhanced quality of life. When seniors can stay in their own home and maintain a degree of independence while still getting the care they need, they can have a significantly better quality of life.
Personalized needs. Your loved one gets exactly the care they need. They aren't left alone for long stretches if they need a lot of help, or they aren't bothered by constant attention when they only need a little help here and there.
Lower cost. Most of the time, personal care at home costs less than an assisted living facility or a nursing home – sometimes significantly less, especially if your loved one only needs assistance a few hours a day.
What to Look for When Hiring a Personal Care Provider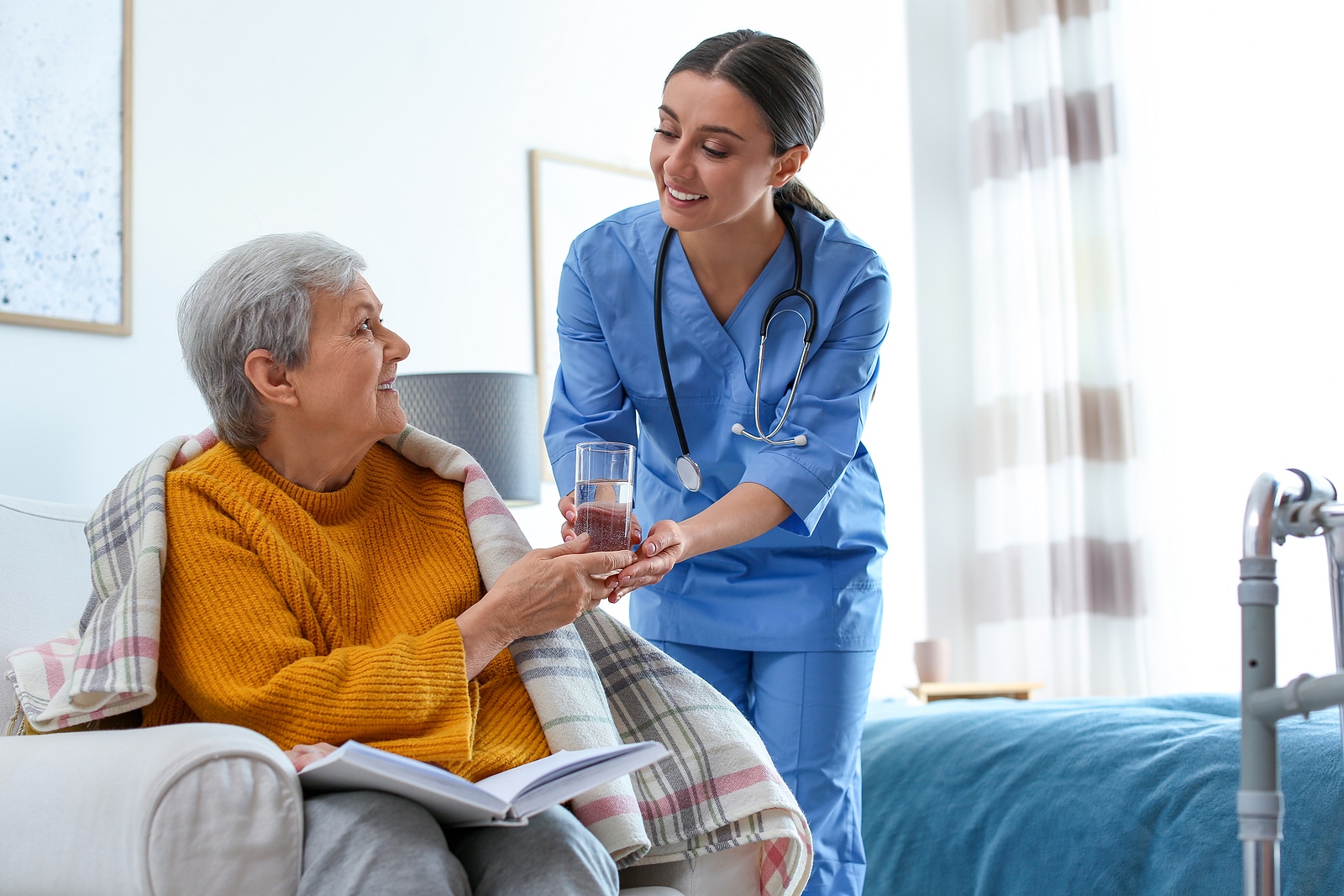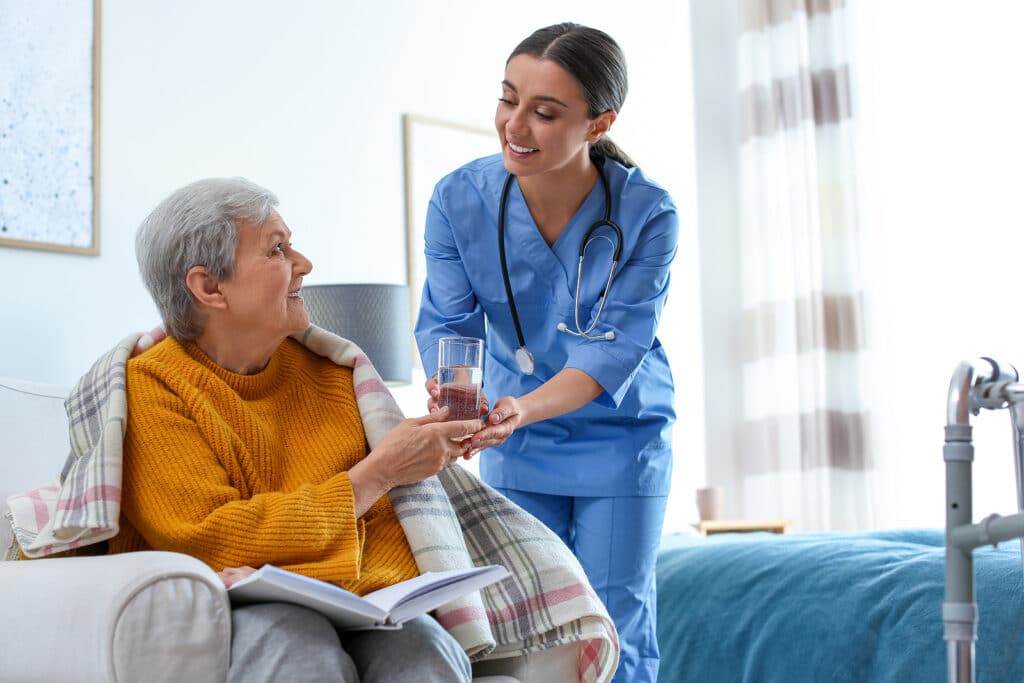 Are you concerned about trying to find the right personal care provider? Here are some things to consider as you embark on your search for the perfect provider [4]:
Is the agency licensed by the state?
What type of employee screening does the agency do?
Are caregivers accredited, insured, and licensed?
Does the agency's staff seem helpful and friendly?
How do they handle billing and expenses?
How much do the services cost, and what's included?
Will you receive a written care plan?
How are problems resolved?
What policies are in place for emergencies?
We can help you find the perfect personal care provider for your needs. Contact us today.
How to Tell When Your Loved One May Need Personal Care
Some red flags that may indicate your loved one needs personal care at home include [3]:
Changes in personal hygiene, appearance, or weight gain or loss may indicate that your loved one is struggling to care for themselves as well as they once did.
Car accidents, tickets, or losing their driver's license may mean a loss of independence since your loved one will struggle to get to appointments and run errands if they can't drive themselves.
Unfinished business, such as unpaid bills, may indicate cognitive changes that are impairing your loved one's ability to care for themselves.
Falls or falling hazards inside the home pose a serious threat to safety. Personal care can help your loved one get around their home more safely.
Isolation can lead to loneliness, depression, more health problems, and a decreased quality of life.
Hana Ames, Why Is Personal Hygiene Important? Medical News Today, https://www.medicalnewstoday.com/articles/personal-hygiene
Loneliness and Social Isolation Linked to Serious Health Conditions, CDC, https://www.cdc.gov/aging/publications/features/lonely-older-adults.html
Amy Goyer, 5 Signs Your Loved One May Need Caregiving Support, AARP, https://www.aarp.org/caregiving/basics/info-2017/neglect-warning-signs-ag.html
Home Care Services: Questions to Ask, Mayo Clinic, https://www.mayoclinic.org/healthy-lifestyle/healthy-aging/in-depth/home-care-services/art-20044609
Are you ready for our personalized, compassionate, and affordable one-on-one senior skilled home care services in Vienna, VA?