Since her stroke, your mom's use of her left hand is non-existent. She can't lift things, hold things, or get her hand to move in the ways she wants. She's frustrated and often takes out her frustration on you.
Her doctors keep telling her the more she exercises that hand, the faster her skills will return. When you try to help her though, her anger and frustration impact you. What do you do when she needs help but doesn't want help from you?
Learn to Work With Her at the Right Times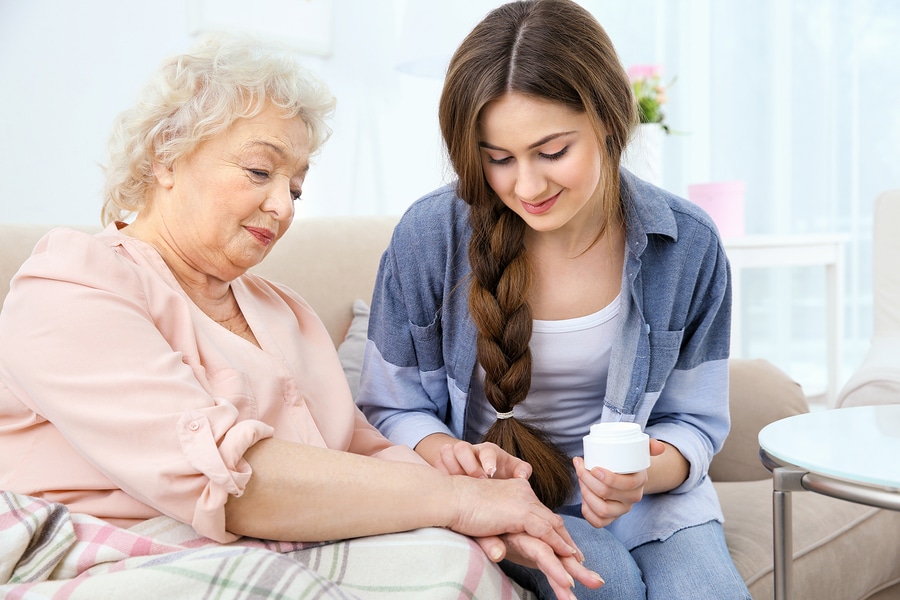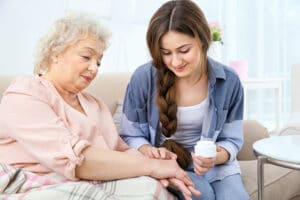 If you're trying to get your mom to work on her hand exercises when she's tired or getting hungry, she's going to be less agreeable. She may get cranky, and while it's not easy to be on the receiving end of her frustration, it's easy to understand why it's happening.
Instead of trying to do hand exercises before bed or before a meal or snack, do them after she's eaten and gotten up. Mid-morning is one of the better times to work on her exercises with her.
Your mom is usually at her best after lunch. She's energized and loves to be active at that point. Before taking her on the walk she loves, have her do her hand exercises first. Timing can make a big difference when it comes to her attitude as she attempts to do them.
Offer Rewards When She Tries
Even trying to complete her exercises is an accomplishment. Reward your mom for trying with lots of praise. She doesn't have to do them well. She just needs to try.
You might want to offer something she loves. You know she likes to walk in the local park. Take her after she tries. She loves the library, so take her there as her reward.
You could use other rewards like one of her favorite snacks. If she tries her exercises and does as best she can, end the hand exercise session with snack time.
Enlist the Help of a Home Health Care Specialist
Have you thought about bringing in someone trained in physical therapy exercises to help your mom? You don't have to be the only one helping her. A home health care professional can assist her with her exercises.
There are two main reasons that at-home care services work so well. First, your mom doesn't have to leave her home. She's in a comfortable setting. Second, the therapist who comes to your mom's home is used to the frustration patients experience and has ways to help her push through it.
Home health care services extend far beyond what you may realize. Give us a call or reach us online to learn more about having a professional work with your mom at home to complete her physical therapy exercises and regain strength and dexterity in her hand.
If you or an aging loved-one is considering home care in Woodbridge, VA please contact the caring staff at Passion Home Health Solutions LLC today at. 703-462-9141
Latest posts by Abraham Juma
(see all)