One of the primary things that family caregivers need to consider when taking care of a senior citizen in their life is nutrition. Unfortunately, there are many nutrition changes and challenges in the elderly that you may need to know about. It isn't uncommon for senior citizens to have these obstacles in eating or nutrition either. 
Change of Taste Increases with Age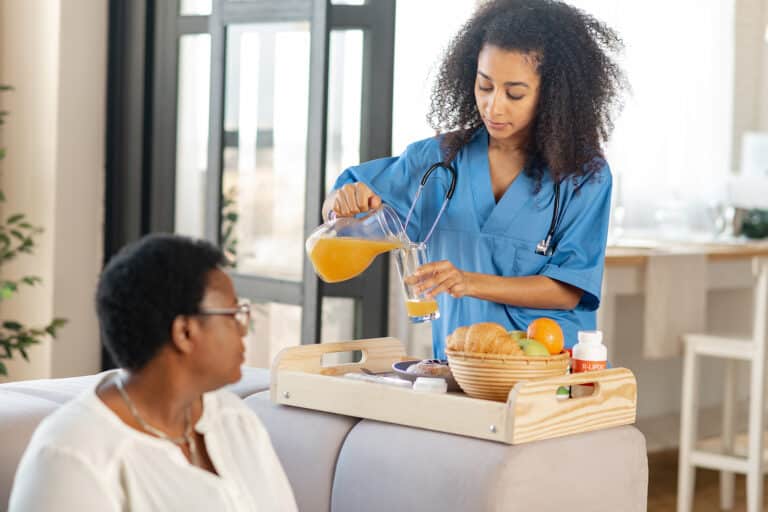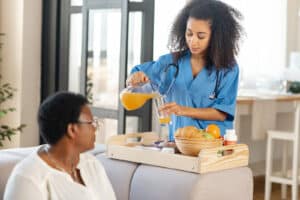 The older your elderly loved one gets the more challenges or changes that might occur with their eating. Some senior citizens report foods they used to like aren't tasty or good anymore. This can cause them to pick other foods that are higher in salts and sugars, so they are more flavorful. However, these aren't healthy for your elderly loved one and can lead to a lot of health issues.
Change in Smell Increases as We Age
Another thing that will change as your elderly loved one gets older is their smell. Many senior citizens state they can't smell as good as they used to. This can be very frustrating for your elderly loved one when it comes to the food they eat. If it doesn't smell like anything or smell good, they may not eat it. This can lead to malnutrition and other eating difficulties. Sometimes, if you or a home care provider add a bit of fresh herbs or other flavorful ingredients, it can spice up the aroma, so your elderly loved one is more likely to eat it. 
Medications They Take
There might be some medications that your elderly loved one takes that make it difficult for them to eat, as well. Some of the medications might cause loss of appetite or nausea. Others might cause a stomach ache or headaches, that make your elderly loved one not want to eat. If you or a home health care provider notice your elderly loved one is having nutritional difficulties due to their medications, make sure someone talks to their doctor about this. There may be some other medications that their doctor can try to make things better. 
Teeth or Oral Issues
Another reason why your elderly loved one might have nutrition changes or challenges is due to teeth or oral issues. They may have to get dentures, have missing teeth, or have cavities. All these issues can make it tough to eat, especially if these problems are new to your elderly loved one. If this is the case, be sure to talk to your elderly loved one's dentist to find out what can be done to help them eat better. 
Conclusion
These are some of the nutrition changes and challenges that you may want to know about for senior citizens. Now that you are more aware of these issues, you can keep a better eye on what is going on with your elderly loved one. If they present these changes or challenges, you can talk to their doctor and dentist to find out what can be done to improve their nutrition. 
If you or an aging loved-one is considering Home Health Care in Woodbridge, VA please contact the caring staff at Passion Home Health Solutions LLC today at. 703-462-9141
Sources
https://www.ncbi.nlm.nih.gov/pmc/articles/PMC7230422/
Latest posts by Abraham Juma
(see all)