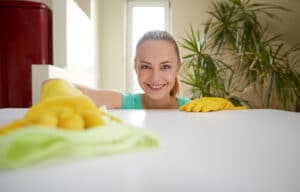 When your senior parent comes home from the hospital after having a heart attack it's important that you make life as easy as possible for them. The road to recovery can be long, and you want to make sure that you do everything you can to prevent your senior parent from having another heart attack. Home care assistance can make life at home easier for seniors as they recover from a heart attack if you can't be there all the time. With extra home care assistance your senior parent will be able to focus on their recovery and not on things like:
Errands And House Management
While your senior loved one has been in the hospital there is sure to have been mail piling up, bills that need to be paid, and plans that need to be made for the house like scheduling the lawn company to mow the lawn or the plow company to plow the driveway in the winter. Home care assistance includes help with like running errands and household management so that your senior loved one won't have to worry about taking on the stressful management of the household right away. A care provider can run to the post office, pick up important papers, schedule any repairs or work on the house, and do all those other little household management tasks.
Housecleaning
Keeping the house clean is essential, but housework is one of the worst things a senior can do after a heart attack. Cleaning the house is strenuous physical labor that is not good for a senior who just had a heart attack. Home care assistance includes basic housekeeping like doing the laundry, doing the dishes, vacuuming, mopping, dusting, and feeding or walking pets. Your senior parent will be able to just focus on their rest and recuperation. 
Shopping And Meal Preparation
Another set of tasks that are not recommended for seniors who are recovering after a heart attack are shopping and meal preparation. Seniors need to eat healthy meals after a heart attack but the experience of shopping for healthy food and cooking it can be too much for seniors. A care provider can go to the drugstore, the grocery store, or any other stores that your senior loved one needs them to shop at. They can also put groceries away, plan meals, and prep all the items needed for those meals so that your senior loved one has easy access to healthy pre-cooked food. 
Household Maintenance 
Doing household maintenance chores, especially ones that involve getting up on a ladder, are not good for seniors when they're recovering at home. But a care provider can do things like change light bulbs, replace the batteries in the smoke detector, check to make sure your senior loved one's medical equipment is working correctly, and handle other small household maintenance tasks so that your senior loved one doesn't have to do anything but rest and recover from their heart attack.
If you or an aging loved-one is considering Home Care Assistance in McLean, VA please contact the caring staff at Passion Home Health Solutions LLC today at. 703-462-9141
Latest posts by Abraham Juma
(see all)